This site is dedicated to the Thames Television show from the 70's. The show followed the fortunes of 'The Little Ladies' , Dee (Julie Covington), Anna (Charlotte Cornwell) and Q (Rula Lenska), through the ruthless world of the music business with all its ups and downs. Rock Follies was devised and written by Howard Schuman who also wrote the lyrics for the songs in the show. The music was written by Andy Mackay of Roxy Music fame. The series has never been repeated in Britain though there were rumours that it would be shown again at the end of 1998 - it never happened though it was shown in Australia in 1999 and again in 2000. There were also rumours of a remake but again it never materialised. Perhaps if enough interest is shown the powers that be can be persuaded that Rock Follies belongs on British screens again. In the meantime the complete series is now available on DV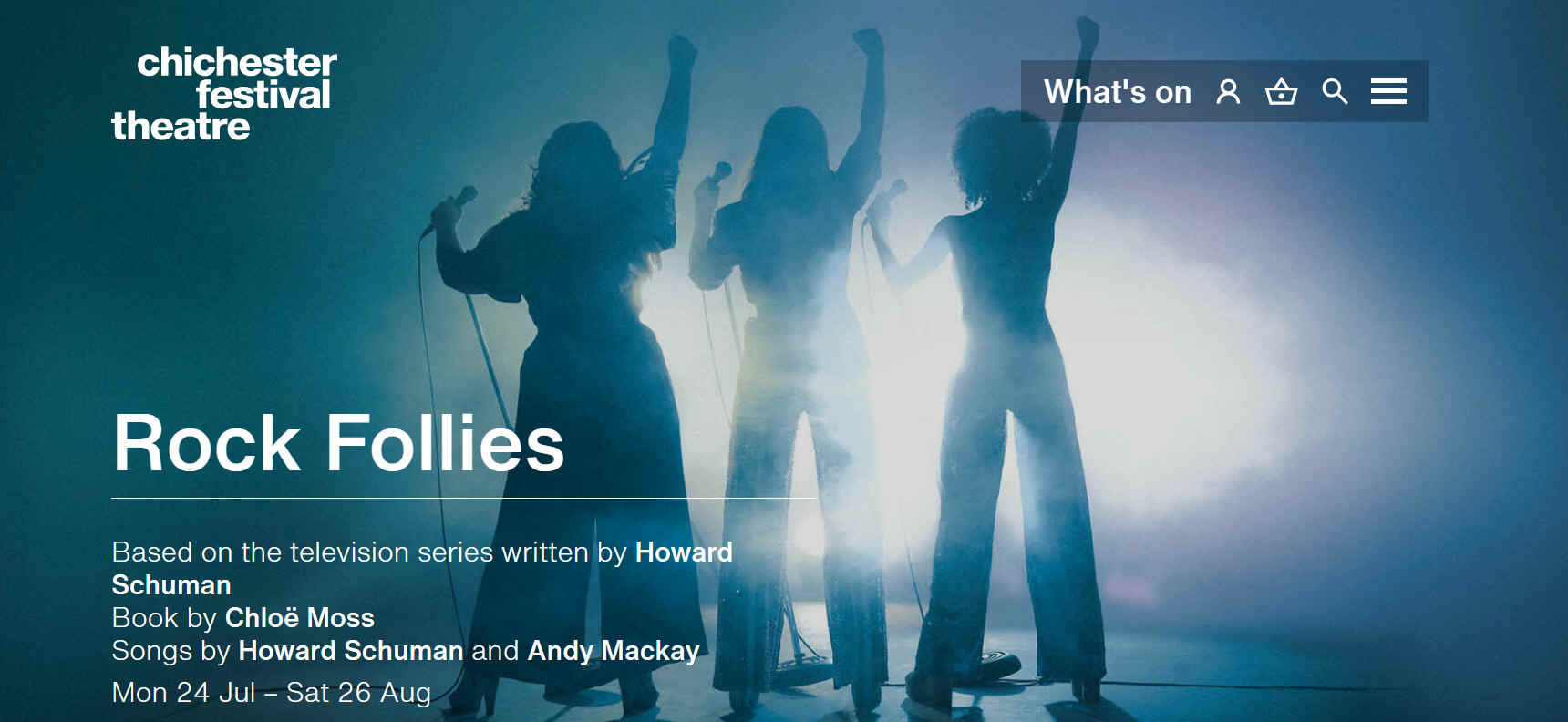 The new Rock Follies play has opened at Chichester Festival Theatre to some great reviews
click on the picture above to take you through to the Chichester Festival Theatre website .....
read some of the 'headlines' here and links to some of the reviews below.


In 2019 the TV series Rock Follies was shown in it's entirety at the BFI Southnank, London (British Film Institute). This was followed by an onstage interview and Q & A session with writer Howard Schuman, Roxy Musicís Andy Mackay and actors Rula Lenska and Charlotte Cornwell. This interview is currently available to view on Facebook Watch via this LINK or click on the picture below.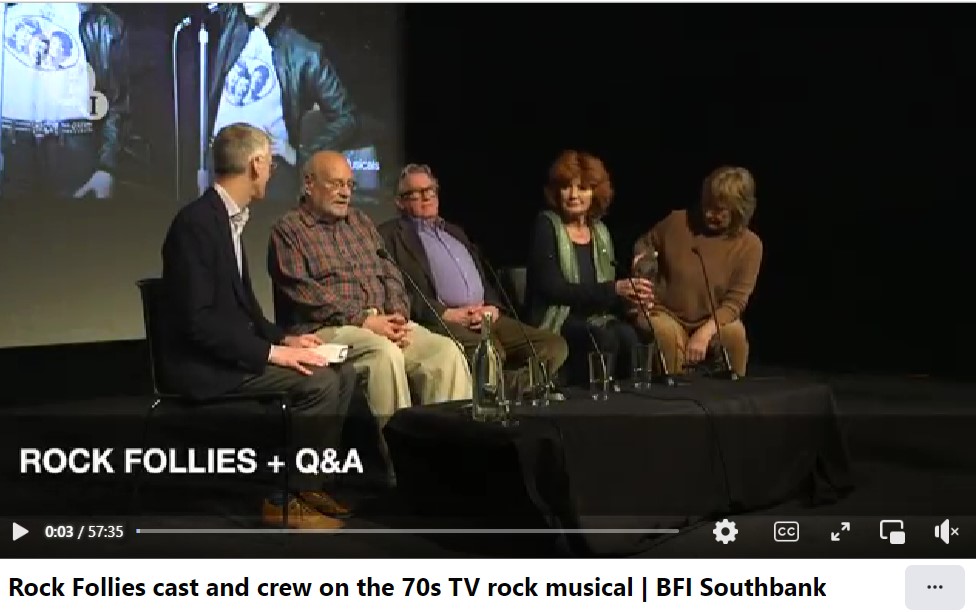 ---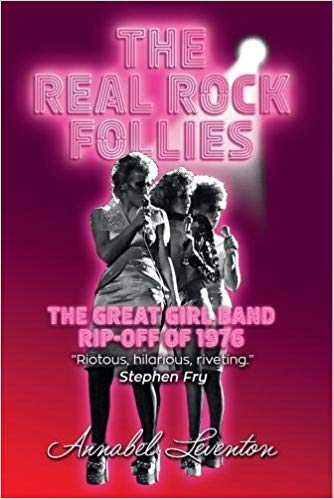 "The Real Rock Follies - The Great Girl and Rip-off of 1976"
The full story of one of the disputes that rocked Rock Follies. Three actresses formed the all girl group "Rock Bottom" and developed an idea for a TV series based on the group and their lives. But instead of the series staring "Rock Bottom", Thames TV took the idea and made their own version - Rock Follies. For Rock Follies the rest was history. For Rock Bottom it was a very painful lesson in hope and trust but instead of quietly accepting they fought back. This is the story of that fight.
Available now from Amazon - click on the picture to buy.

The Complete Collection available from Amazon and other online and highstreet stores. Click on the pictures to purchase from Amazon - note these are affiliate links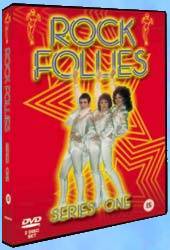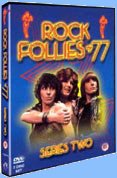 Prices are changing all the time so please check you get the best price.
Don't Miss This *** Celebrity Interviews - The Stars talk to The Rock Follies Website *** Don't Miss This


Charlotte's Page


Beth's Page

Rula Lenska ( 'Q'), Beth Porter a.k.a Kitty Schreiber and Charlotte Cornwell who played Anna have answered your questions for the Rock Follies Website. See their replies by clicking on the page links below.. If you have any more questions for them please email me.
The Contents



Rock Follies Albums now released on CD
To purchase from Amazon.co.uk
click on the CD picture.
Or
Buy copies signed by Andy MacKay from
Expression Records



Click On Centre of each Image For A Larger View


This This is the Rock Follies Home Page. Clicking on the blue icon below
will always bring you back to this page. Links are usually shown like this.

Like many pages on the Internet this one is still a "work in progress"

Do you have any material which could be added to this site?
Old cuttings hiding in the attic? Any material would be appreciated.
Please email me on cjb@<no spam>therockfollies.co.uk removing the <no spam> first
Material on this site is intended for personal use only.
Please respect that most of the material will be covered by copyright laws.

Need to contact The Rock Follies Website?
In an effort to stop the ever rising amount of spam, any address to info@, webby@, webmaster@ will bounce!!
If you need to contact me use cjb@<no spam>therockfollies.co.uk removing the <no spam> from the address first.
Free Java Scripts